Suitable for Diabetics, Vegan & Vegetarian diets, Gluten Free and Halal Certified
Revive Active Tropical Flavour Super Supplement has a tasty Tropical Twist, with the all the same goodness as the original Revive Active formula.
Revive Active is a super supplement with 26 active ingredients including 11 vitamins, 7 minerals, 6 amino acids all in one daily sachet.
Formulated for adults (recommended aged 35+) who are looking for a comprehensive supplement that really works.
Taken once a day, its ingredients include Vitamins B6, B12, C & D , Minerals, copper, zinc &  selenium as well as Amino Acids such as L-Arginine, Taurine and Citrulline and  150 mg of CoEnzyme Q10 (CoQ10) .These ingredients are scientifically selected to support adults from 35 years of age as they progress in life.
Supports:
Energy Levels
Reduction in Fatigue
Immune and Nervous Systems
Heart and Circulatory System
Thyroid Function
Normal Teeth
Normal Fertility and Reproduction
The Power of One Sachet
Vitamin's B2, B6, B12 & C, Thiamine, Niacin, Magnesium
Vitamin K, C, B2 & B12, Folate, Copper 
Vitamin's B12, B6, C & D, Copper, Folate, Selenium and Zinc
Magnesium, Folate, Niacin, Pantothenic Acid & Vitamins B2, B6, B12, C
Contains 55 micrograms of selenium, which is 100% NRV
7 ingredients to protect cells from oxidative stress
The Importance of CoQ10 for Energy and Heart Health 
One of the key ingredients in Revive Active, CoEnzyme Q10 (or CoQ10 as it is more commonly known) is found in all cells of the body with higher levels found in the heart, liver, and kidneys. CoQ10 acts as an antioxidant (antioxidants help protect cells against the effects of free radicals which can lead to oxidative damage and interfere with regular cell functions).  
CoQ10 levels peak in our early 20's, before steadily declining as we age. Our CoQ10 levels can also be depleted through intense physical exercise as well as by some illnesses. CoQ10 plays such a critical role in the creation of cellular energy that when researching and developing Revive Active, we ensured that each sachet contains 150mg of CoQ10, thus supplementing the body's natural supply on a daily basis. 
Learn More
How to Take Revive Active
Tear open sachet  
Pour into glass  
Add 250-300ml water
Stir it up and drink  
Alternatively add the sachet to a morning smoothie or juice 
Take in the morning, on an empty stomach
Shop Now
Revive Active vs Zest Active
What's The Difference?
Bioavailable ingredients to support energy
High quality immunity boosting ingredients
Ingredients to support the heart
Antioxidant that supports cellular energy
DL Malate, A nitric oxide enhancer
An immunomodulator to support immune function
Amino acid found in green tea
What's Inside ?
Revive Active Ingredients
Pantothenic Acid (Vitamin B5)
Hear From Our Super Fans
Michelle
"After I take my Revive Active, I feel so energized, so ready to tackle my day, I feel so ready to tackle my to-do list"
Play Video
Karen
"It's perfect for people like me who are over the age of 35, it's so easy to incorporate this drink into your day" 
Play Video
Nathalie 
"I always train in the morning, this gives me all the supplements that I need and the energy that I need to get me started and get me going for the day" 
Play Video
Customers speak for themselves!
Verified customer
"I cannot thank you enough ! I took different kinds of supplements all my life but never had any positive feedback.. One month in and I cannot describe the amount of energy I have now than before.. everything changed ! So thank you thank you thank you 🙏"
Verified customer
"It is my first time to take Revive for 30 days and I noticed the difference within a few days. I no longer felt very tired and I found my exercise and eating habits improved. Just 2 sachets left today and I am definitely going to order another Box! Heading into a very busy time at work so I know it will really help!"
Verified customer
"Felt a difference in a week, people noticed i was back to myself again!"
Verified customer
"Really like having an 'all in one' supplement that's easy to use and tastes ok"
Verified customer
"I have been taking Revive Zest Active the past few weeks now and it is amazing. I feel so much more full of energy in the morning! Great way to start the day and also before my run."
Verified customer
"I wouldnt be able to start my day without zest active. I have a new level of energy. As I'm a busy mam of 3 i have the energy i need for running around all day."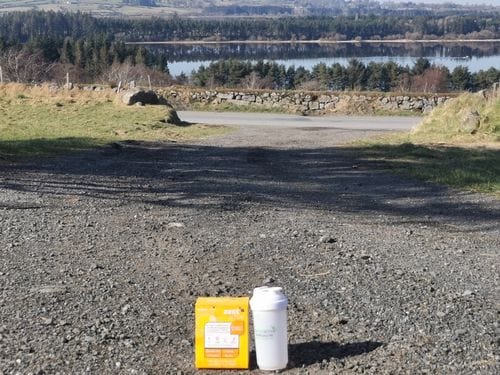 Verified customer
"I absolutely love starting my day with this product. Such a lovely flavour and a great way to get my vitamins. Make me feel happy inside and out 😃!
Verified customer
"I've been using revive active's 'Zest Active' on and off for nearly 3 years. I don't think any other multivitamin works quite like it. I've notice little differences when I take it but huge difference in my physical and mental performance when I stop taking it."
FAQs
Frequently asked questions
Revive Active is a scientifically developed Super Supplement with 26 active ingredients delivering multiple benefits in one convenient sachet. Unlike most other multivitamin supplements on the marketplace, it contains amino acids in addition to vitamins and minerals and a high quantity of CoQ10.
We recommend that you take one sachet per day mixed with 250 – 300ml of water or juice in the morning on an empty stomach. Alternatively, it can also be added to a morning smoothie.
Revive Active contains 150mg CoQ10, copper, magnesium, folate (Folic Acid), manganese, niacin, pantothenic acid, vitamin B2, thiamine, vitamin B12 and C. These vitamins and minerals contribute to a reduction of tiredness and fatigue and contribute to normal energy-yielding metabolism.
It works by supplying the body with the essential nutrients required for optimum health. With the unique combination of CoEnzyme Q10 and L-Arginine, along with 24 other active ingredients it is easily absorbed. That's because vitamins and minerals dissolved in liquid form are adsorbed in the body more easily than in tablet or capsule form.
Revive Active is so much more than a multivitamin, it's a Super Supplement. What makes it different to other products is not just its powder format and convenient sachets. It is down to the unique formulation of vitamins, minerals and amino acids combined with other nutrients such as CoEnzyme Q10 and L-Arginine that you will not find in some other multi-vitamin supplements.
There are lots of multivitamins on the market but Revive Active is more than just a multivitamin... It's a SUPER Supplement. A super supplement includes a powerhouse of ingredients, that are carefully balanced to work in synergy with each other and delivered in a powder that activates the ingredients once it is added to liquid.  As the ingredients are taken as a drink it is convenient, tasty and effective and all of these elements combined make Revive Active a super supplement.
Revive Active create products for all ages and need states. You can search for the right product for you by need (for example Immunity Support, Physical Agility or Menopause) or by nutrient (for example Vitamin C, Magnesium or Hyaluronic Acid).
Get Social with Us!
@reviveactive_uk Tag us in your posts on instagram for a chance to be featured!